Opteva was formed in 2005 in response to a clear market need for operationally-skilled travel consulting services.
We are travel industry professionals with over 100 years combined experience in the travel market and are passionate about making travel management easier and more cost effective for our clients. As a result of our extensive travel industry capabilities we provide businesses with our deep insight, uniquely combining travel purchasing and travel management experience.
Opteva's approach is to fully understand our clients' objectives and the ability of the suppliers to deliver. We engage at both the strategic and the tactical level. Our team pride themselves on having the additional 'hands on' operational skills to excel in delivering travel related projects.
We believe in delivering the right results for our clients and therefore immerse ourselves in the detail to ensure project success. This approach means Opteva consistently delivers successful projects. Opteva is completely independent of any travel supplier, enabling a non-biased and intelligent approach to travel procurement and management.
Opteva has seen significant growth since its inception and continues to acquire new clients, largely through word-of-mouth recommendation.
Some clients simply engage Opteva for a few days to provide advice and expertise. Others prefer to retain Opteva as a key resource to work alongside their travel or procurement teams.The Opteva approach is not to sit on the sidelines but to offer full support at the granular level, to ensure success. We like success, so we do the detail.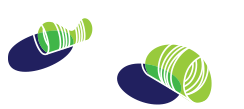 0845 017 8033