Opteva is able to evaluate your business travel & expense programme and provide practical recommendations.
We work with many organisations to help them understand how effective their travel programme is and identify gaps based on their business needs and what we see as best practice in the industry.
Often organisations feel they have exhausted all options to take cost out of their travel and expense programme and are unsure how to continue delivering value to the business.
This is where we can help.
Opteva offers a non-biased evaluation to ascertain the performance of the existing programme, benchmarked against our experience in best-in-class travel and expense management.
We identify opportunities to improve service and reduce cost supported by practical solutions providing a clear way forward to effect change and deliver value. We are always able to find creative ways to reduce cost without compromise to service. We are not in the business of advocating change without understanding what the business is trying to solve, often organisations change travel suppliers without fixing existing issues, solving nothing and incurring the cost of change.
We support organisations with making existing suppliers work or if necessary and of value facilitate change.
Our team are highly skilled subject matter experts who are passionate about the travel industry and take great pride in transforming travel programmes for our clients. Once our engagement is complete we ensure the client team taking the programme forward is equipped to manage successfully on an ongoing basis.

Having been targeted for yet another wave of travel cost reductions we decided to bring Opteva to work alongside my team and travel suppliers. Opteva 'hit the ground running' and challenged our thinking. My team loved their creativity and found Opteva great to work with. Not only did Opteva find savings they helped us to overcome internal obstacles to deliver successfully.

– Financial Services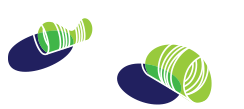 0845 017 8033