Intelligent Air Fare Audit is a unique service provided by Opteva designed to validate if air fares are being secured at the best price and identify practical solutions to address any gaps.
The audit is completely independent of any travel supplier and provides an objective and fact based review of the TMC's performance, giving organisations the reassurance that their air fare costs have been fully independently audited.
During the audit live bookings are audited against what is available within the GDS to establish if the lowest fare has been secured and then compared to alternative booking channels.
We ensure we understand your specific travel policy and employee travel needs in detail in order to provide further context around TMC performance.

Having been targeted for yet another wave of travel cost reductions we decided to bring Opteva to work alongside my team and travel suppliers. Opteva 'hit the ground running' and challenged our thinking. My team loved their creativity and found Opteva great to work with. Not only did Opteva find savings they helped us to overcome internal obstacles to deliver successfully.

– Financial Services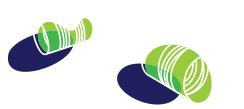 0845 017 8033