Travel Agency Implementations are complex and carry the potential for risk – let us de-risk your implementation.
Our team have extensive experience working on both sides of a travel service implementation – on behalf of the client and working within travel agencies.
We ensure that we understand and implement what has been contractually agreed between the travel supplier and the client. Opteva manages the de-implementation with the incumbent and the implementation of the new supplier.
We cover all aspects of the implementation and have proven methodology to ensure nothing is missed or misunderstood.
We are flexible about how we support organisations. We can provide support from the supplier selection phase or be engaged to implement after the supplier has been selected. We also consult with organisations and travel/procurement teams who require implementation expertise to ensure implementation plans are robust and risk is managed appropriately.
In our experience no implementation plan is right first time, organisations and travel suppliers need to be challenged in the right way to ensure what has been planned will deliver as required – we are experts in this.

We outsourced the implementation of our new global TMC across 55 markets to Opteva. Having worked with Opteva before I knew we were in safe hands. The project success has been recognised across our organisation and Opteva is our implementation consultancy of choice.

– Financial Services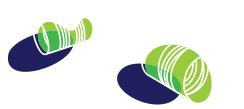 0845 017 8033