Opteva leads all types of travel and expense implementation projects and change management programmes. We are highly experienced in delivering a range of major implementations across multiple markets.
There are an increasing number of organisations looking at travel and expense in a combined way. The process efficiencies and cost saving opportunities achieved through a joined-up approach are significant: how many organisations really know the true cost of a trip, across all trips and all employees including all trip related expenses? In reality not that many but those who do are realising significant cost reduction opportunities.
We work with organisations at many different stages in the process, from those who are just looking at travel and expense processes right through to those implementing full end-to-end travel and expense solutions.
It's not just about technology; whilst it can be an enabler, we know from experience that unless you present the right data in a way the business can understand and action nothing will change. We work with our clients to ensure that not only their travel and expense processing works but their data enables continual improvement in cost control and compliance.

We were fortunate to have worked with Opteva on a number of projects so when we wanted to deploy travel and expense technology globally we knew who to ask to join the implementation and advisory team.

– Financial Services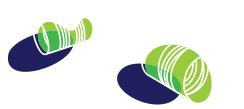 0845 017 8033