Opteva has led more travel technology projects than any other independent consultancy.
Travel technology implementation has been a key service provided by our team since our inception. Our consultants have both the travel industry knowledge and technical skill to lead complex technical implementations.
Our team don't consider travel technology as an add-on, but as an integral part of our client's travel programmes. We follow a rigorous implementation process that combines solid project management practices with a focus on excellent communication and training programmes. We have implemented and trained online travel technology all over the world. Our clients love how we train online technology – it is totally tailored to their business and the audience is excited about using the technology. We get great adoption results from go-live.
Opteva provides organisations with the expertise needed to build and launch the best possible travel technology. We want our clients to reach their desired adoption levels and therefore ensure that their system is 'fit for purpose' from day one.
Opteva also works with organisations to manage their travel technology providers:
to drive high adoption rates
ensure ease of use and accurate representation of policy
realise return on investment

We need consultants who are not afraid to challenge our technology vendors to deliver the right solutions for our business, and Opteva deliver this time and time again. Travel technology is not 'plug and play' and we recognised that both our travel and IT teams were unable to deliver a seamless transition – we needed Opteva, these guys really know their stuff.

– Advertising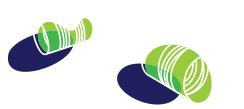 0845 017 8033