Optevas highly skilled consultancy experts provide a wealth of experience.
Opteva consultants have an extensive understanding of travel agency operations, processes and customer service. Our experience in corporate travel management and travel agency operations enables us to deliver workable recommendations.
We work with a number of organisations in partnership with their travel management company to transform their travel programme and service. We have a robust process to assess over 50 core areas of supplier performance and will grade performance against best-in-class travel supplier delivery.
Our recommendations can typically involve the retention of the incumbent supplier under revised terms, a supporting improvement plan and a sustainable business plan to ensure the travel programme delivers against the needs of the business. If the incumbent supplier is unable to demonstrate they are able to move forward in a successful way we would recommend tendering the contract.

Our travel agency had been in place for 10 years, we rarely received complaints about service but senior management often questioned the competiveness of the air fares they sourced. We didn't want to go out to bid and engaged Opteva to formally review our programme. We now have a new contract in place with the same supplier which addresses the air fare concerns and everyone is happy.

– Financial Services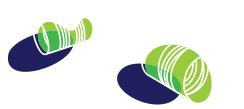 0845 017 8033