Opteva supports procurement teams with sourcing and evaluating travel, technology and expense suppliers.
Given our in-depth understanding of the industry we are able to either lead or support projects for organisations who are looking to change travel suppliers. We know the travel business inside and out and can see beyond the sales pitch ensuring your supplier's solution fits your business requirements.
Opteva provides support in a very flexible way. We can be engaged at different stages during the sourcing process. We can fully scope requirements and manage the Request for Proposal (RFP) or Request for Information (RFI); alternatively we can review the supplier shortlist, support the evaluation process and design the statement of work/scope.
Opteva has a wealth of experience in sourcing and evaluating travel and expense suppliers including travel technology providers.

We engaged Opteva to work alongside our travel teams and supply management teams on our Global TMC RFP. This was a complex project across multiple markets and we couldn't have completed this project without them, their in-depth travel expertise and operational agency knowledge enabled us to ask all the right questions from the outset and we loved their passionate approach.

– Financial Services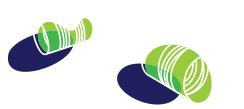 0845 017 8033