Opteva provides expertise in creating and reshaping travel policies. Our knowledge across a range of industry sectors delivers a variety of policy solutions and relevant benchmarking and practical advice in achieving a workable policy.
We typically see the following issues with travel policy and are experts in overcoming them:
Lack of clarity, often poorly written with amendments layered over legacy policies.
Employees left to try and interpret how policy applies to their trip, which costs organisations time and money.
Gaps in understanding or inconsistency of managing policy by travel suppliers.
Just not fit for purpose – not generating cost savings required by the business in a smart way.
Lack of controls at the right points to enable employees to be guided into the right decisions.
Poor data and process for non-compliance.
Many travel scenarios where the policy is actually costing the organisation more money.

Opteva are our go to people when we look at policy changes, we always test changes out with their team first, as they know from a travel perspective what will work. We can't afford to fail on policy and I can be confident we can successfully implement change with their expert endorsement.

– Financial Services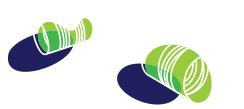 0845 017 8033