Travel is one of the largest controllable expenses for many organisations yet often it is left unmanaged or managed internally as part of a portfolio of services.
Opteva provides support to a number of organisations who don't have the specialised resource in-house to effectively manage travel; examples of our programme management service include:
Monthly analysis of travel and expense data to identify cost save opportunities
Travel policy recommendations and implementation
Benchmarking of travel costs in the market and recommendations for improvement
Options to leverage discounts with travel suppliers
Managing travel suppliers deliver to expectation both from a cost savings and service perspective
Communicating the benefits of the travel programme to employees
Opteva has proven that specialist support will generate higher savings and faster implementation of key initiatives. Opteva offers a competitive fixed fee monthly package enabling businesses to see the rewards of a travel programme actively managed by experts.

Our TMC managed our travel on an outsource basis and my view was that they were not able to challenge their own organisation in the right way to make our programme successful. We decided to
outsource to an independent provider and Opteva were highly recommended. Opteva is extremely strong in managing travel suppliers and bring real value through both the smooth running of the programme and insightful thought leadership.

– Retail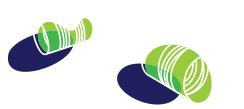 0845 017 8033