We offer a range of interim services and have provided cover to a number of leading name organisations.
Some organisations require interim resource to cover leave periods or to manage additional activities.
We carefully scope what the client is looking for and ensure that the interim receives the full back up of the broader Opteva team, meaning that our clients have the benefit of extended support and wider knowledge.
We understand that interims have to 'hit the ground running' and they have our full support to enable this.
Our range of interim assignments includes:
UK & EMEA Travel Managers
Global Travel Managers
Hotel Programme Management
Ground Transportation Management

In the middle of a difficult TMC transition my travel manager left our organisation. I didn't have the time to induct anyone or show them the ropes I just needed someone who knew the job and could roll their sleeves up and get on with it. We were so impressed with the Opteva interim, not only did she just get on with it, she sorted out the issues with the TMC and just fitted into our organisation perfectly. Opteva is now on our preferred supplier list and I won't go elsewhere.

– Financial Services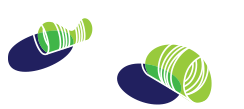 0845 017 8033