Opteva provides support to organisations that have deployed travel technology and are struggling to maintain it or want their travel related technology independently managed by travel and technology experts.
Examples of our Travel Technology Management include:
Reinvigoration of online programmes where adoption is failing to reach target
Management of all support related issues
Administration and maintenance
Active engagement and management of all relevant suppliers
Training to users
Quarterly site checks and rate audits
Regular benchmarking on existing set up versus options to improve user experience and cost / policy controls
Management of agency involvement, e.g. ensure online reservations are being processed at the lowest fees in an automated process as opposed to incurring higher fees
Opteva has proven that specialist support will generate higher savings and faster implementation of key initiatives. Opteva offers a competitive fixed fee monthly package enabling businesses to see the rewards of a technology programme actively managed by experts.

We recognised that our travel booking solution should not be treated as a static piece of technology and knew we needed a more dynamic approach to managing the programme. We wanted to work with an Organisation that understands both technology and the business aspect. We decided to outsource the management of our travel technology to Opteva. They bring a wealth of experience and the ability to really get beneath what we need and deliver it . We get great user feedback and it works.

– Financial Services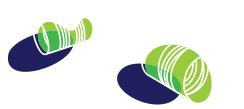 0845 017 8033