Opteva has led more travel technology projects than any other independent consultancy.
Our consultants are experts in the implementation and management of travel and expense technology, with experience in 10 technology solutions in over 50 countries.
Opteva also provide specialist support to organisations that have deployed travel technology and are struggling to maintain it. Specialist support generates higher savings, higher user satisfaction levels and faster implementation of key initiatives.
Opteva is proud to be a Concur Success Partner, enabling Opteva to deliver successful projects in partnership with Concur whilst retaining an independent client focused approach.
We manage change programmes through proven Opteva project methodology. We engage at both the strategic and the tactical level and immerse ourselves in the detail to ensure project success.
Our range of projects includes:
Global online booking tool implementation including first-to-market implementations
'One stop shop solution' to host a range of online travel suppliers
Travel approval system design and implementation
Pre-travel reporting system design and implementation
Global traveller profile solutions
GDS change
Technical strategy and system design for travel related products

We need consultants who are not afraid to challenge our technology vendors to deliver the right solutions for our business, and Opteva deliver this time and time again. Travel technology is not 'plug and play' and we recognised that both our travel and IT teams were unable to deliver a seamless transition – we needed Opteva, these guys really know their stuff.

– Advertising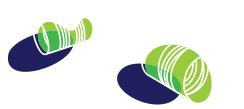 0845 017 8033