Cheryl Barber – Project Delivery Manager
Cheryl has over 20 years experience in the corporate travel industry.
Cheryl's roles have included various operational, process and strategy positions within a global TMC, EMEA Travel Manager for a leading investment bank and a variety of project roles with Opteva Ltd.
Cheryl has global experience of managing corporate travel programs & policies, supplier sourcing & relationship management. She has implemented travel products and services, including the design, configuration and training delivery of online travel booking & expense technologies.
---
Asif Bashir  – Data Analyst
A passionate travel professional with over a decade of senior level experience in strategic and operational roles gained with various players of the industry.
Asif has helped optimise some of the most complex travel programmes and advised some of the biggest global buyers of business travel, driving tens of millions of dollars in savings and value. He has supported prominent organisations across professional services, financial services, technology and media (among other industry sectors) to optimise their travel spend.
---
Sally Dumbarton – Project Delivery Manager
Sally has over 25 years' travel industry experience, mainly working for a Global TMC.
Sally's predominant role within a TMC has been EMEA service delivery lead for a global investment bank, in addition to operational call centre management working with various corporate clients across multiple sectors Sally has extensive travel operational background and has worked with clients to drive efficiencies through process improvements, encompassing both traditional booking methods and leading edge online technology.
---
Christine Russell – Project Delivery Manager
Christine has over 30 years' travel experience gained within travel operations roles for major global clients.
Christine has in depth knowledge of travel operations and supports Opteva with meticulous operational testing prior to project go-live.
---
Alison Stanhope – Project Delivery Manager
Alison has 16 years experience working in the travel industry, predominantly working for a Global TMC after completing a BSc degree in Travel.
Alison's roles within a TMC have covered operational call centre management and global account management with a variety of corporate companies across multiple sectors. Alison has vast experience working with clients developing online travel solutions across multiple markets, delivering customised solutions to enhance travel booking processes and deliver ongoing cost savings.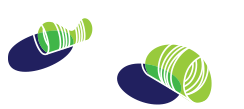 0845 017 8033