Cheryl Barber –  Travel Project Delivery
Cheryl has over 20 years experience in the corporate travel industry.
Cheryl's roles have included various operational, process and strategy positions within a global TMC, EMEA Travel Manager for a leading investment bank and a variety of project roles with Opteva Ltd.
Cheryl has global experience of managing corporate travel programs & policies, supplier sourcing & relationship management. She has implemented travel products and services, including the design, configuration and training delivery of online travel booking & expense technologies.
---
Asif Bashir  – Travel & Expense Data Analyst
A passionate travel professional with over a decade of senior level experience in strategic and operational roles gained with various players of the industry.
Asif has helped optimise some of the most complex travel programmes and advised some of the biggest global buyers of business travel, driving tens of millions of dollars in savings and value. He has supported prominent organisations across professional services, financial services, technology and media (among other industry sectors) to optimise their travel spend.
---
Sally Dumbarton – Travel Project Delivery
Sally has over 25 years' travel industry experience, mainly working for a Global TMC.
Sally's predominant role within a TMC has been EMEA service delivery lead for a global investment bank, in addition to operational call centre management working with various corporate clients across multiple sectors Sally has extensive travel operational background and has worked with clients to drive efficiencies through process improvements, encompassing both traditional booking methods and leading edge online technology.
---
Alison Stanhope – Travel Project Delivery
Alison has 16 years experience working in the travel industry, predominantly working for a Global TMC after completing a BSc degree in Travel.
Alison's roles within a TMC have covered operational call centre management and global account management with a variety of corporate companies across multiple sectors. Alison has vast experience working with clients developing online travel solutions across multiple markets, delivering customised solutions to enhance travel booking processes and deliver ongoing cost savings.
---
Vince Darcy – Expense Project Delivery
Vince has over 16 years experience in cutting edge financial change across multiple industry sectors with a focus on automated Invoice and Expense solutions
Vince is an expert in accounting software change and implementation having worked alongside the Legal, Banking, Entertainment and Telecoms industries during his lengthy career. He has an unrivalled attention to detail that was gained from his early career in Financial Accounting.
Vince has either managed, or been a key player in, numerous global implementations giving him a vast wealth of experience to draw from for the implementation of financial solutions not just in Europe but globally. He has a proven track record of delivering customer focused solutions in this area, that give clients true return on investment as early as possible in the project lifecycle.
Simon McIntosh – Expense Project Delivery
Simon has 19 years experience in software application development project implementation
Simon started his career in Australia as a business analyst working and later as a systems analyst.  Simon progressed to IT project management, business project management and program management managing a number of varied projects and large change programs.
Simon relocated to London where he took up a project management role and later a change management role with a global investment bank where he worked to deploy expense solutions.  During his 7 year tenure he also managed a global support team.
Simon has gained a wealth of knowledge in both business and IT functions and applies his knowledge today as a consultant delivering best practise solutions for clients.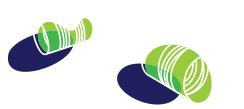 0845 017 8033