Opteva is a certified implementation and consulting partner for SAP® Concur® and TRIPBAM.
It is important that whilst retaining our independence we have the best technical product knowledge to support our clients. We understand the full life cycle of travel & expense transactions  and can design and deploy technology to maximise efficiency, user experience and deliver return on investment.

SAP Concur is committed to reinventing travel, expense, and invoice management with tools that simplify everyday processes and create better experiences.
Opteva SAP ® Concur ® Experience
Successful track record of SAP® Concur ® deployments since 2005
Global experience in 50 plus countries
Specialised travel and expense resource
Certified to undertake all client tasks within a proven project management framework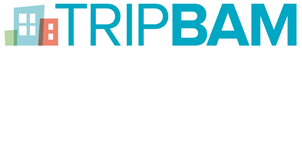 Dallas-based TRIPBAM is a leading technology provider for reducing hotel costs and optimizing hotel programmes.  TRIPBAM offers automated re-shopping processes, analytics, and benchmarking.
Opteva TRIPBAM Experience
Support dynamic approach to hotel sourcing and hotel programme management
Action TRIPBAM analytics to dynamically source, manage property performance and traveller compliance
Certified to undertake all client tasks within a proven project management framework